Stone fireplace hearths are a great addition to any fireplace. They are available in multiple material options and are easily cut to shape, size, or specification. Hearths are commonly cut from our Black or Grey Brazilian Slate due to its' natural heat resistance, but we also have a range of sandstone and granite slabs available. We can cut from standard paving tiles or use larger, thicker slabs to create your hearth in a single piece for that wow factor.
Fireplace hearths not only add functionality to your fireplace but also complete the look of your fireplace. A high-quality stone fireplace hearth will last a lifetime and is an excellent investment for your home. A number of different finishes to the edges are available, from a tiny chamfer to a full bullnose. We will ask you to provide us with a template or drawings. The rough lead times is generally around 2 weeks from a confirmed order.
Our team are able to talk you through the options available. Below are examples of stone hearths that we have made for customers.
---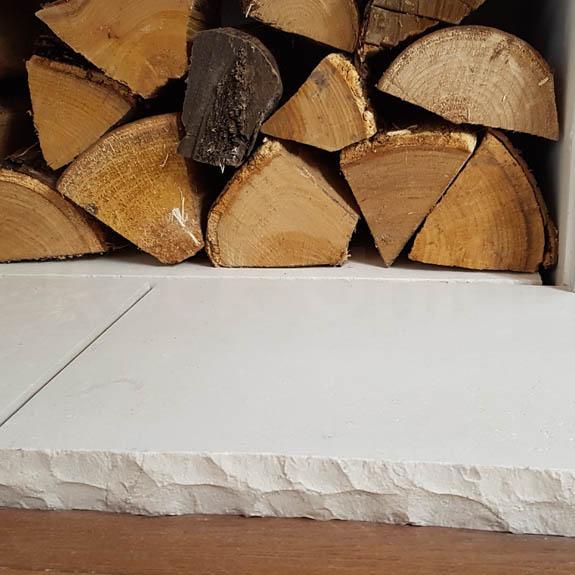 Papyrus Limestone Hearth with Hand Pitched Edge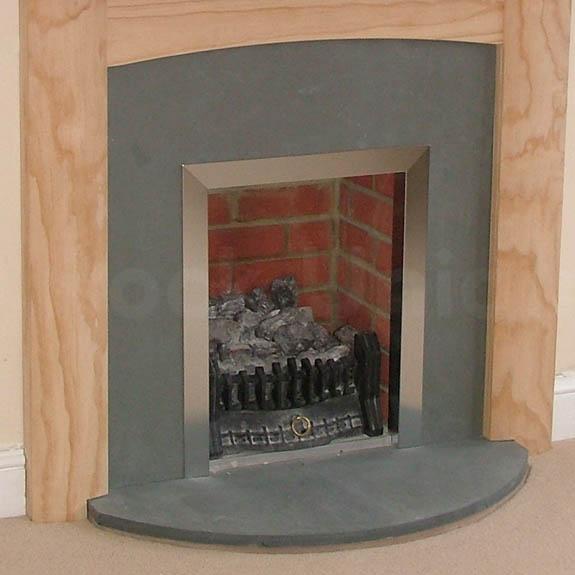 Grey Slate Fire Surround and Hearth