---
Information About Bespoke Stonework
---
We can cut stone from our stock to size and edge finish. We routinely make hearths, staircases, and bespoke circles and compasses which are often the centrepiece or feature that makes a project truly unique.

We work from templates or drawings in our porcelains, slates, limestones, and granites. Generally we can complete a cutting job in 2-3 weeks. Surveying swimming pools for bespoke copings is also possible in our local area.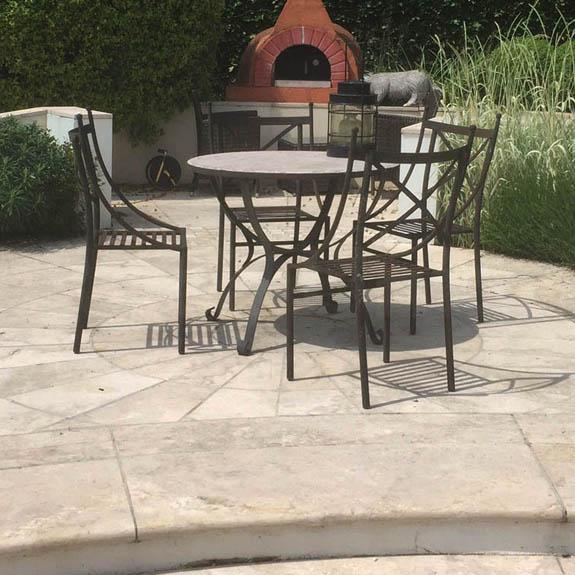 Bespoke Stone Circles
Our standard stocked circles range from 1.29 m to 4.04 m in diameter. However, we have created much larger pieces using different materials, as well as customised squaring-off paving.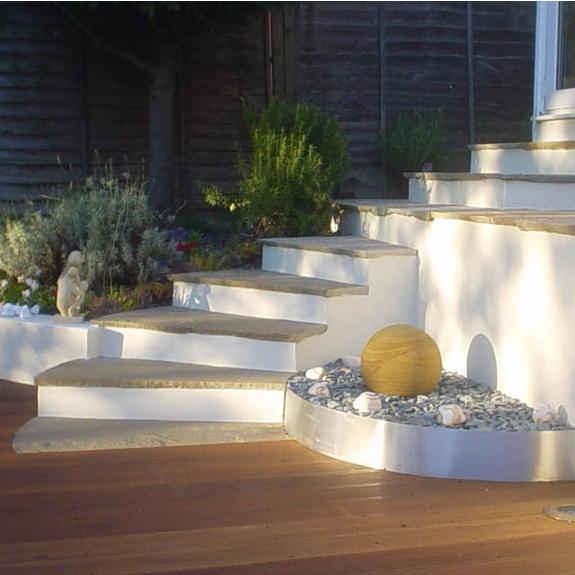 Bespoke Coping & Steps
We supply a wide range of bullnosed paving slabs, coping and steps. However, where specific sizes are required or if you are working with a material for which we don't have the shape, texture or size required, we can create them for you.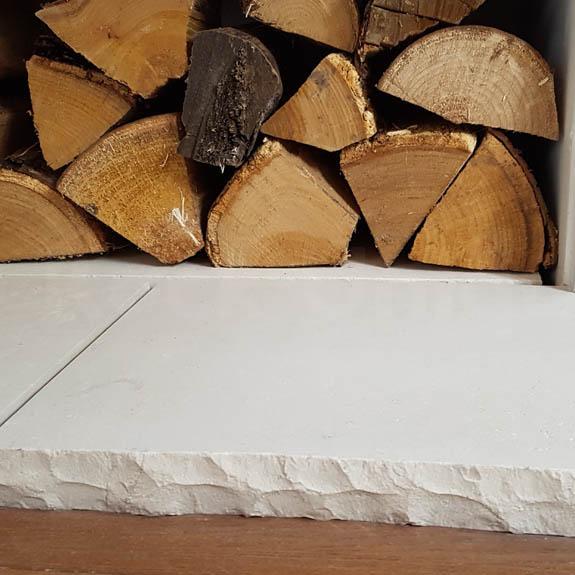 Bespoke Stone Hearths
Natural stone fireplace hearths are commonly cut from our Black or Grey Brazilian Slate due to its' natural heat resistance. We can cut from standard paving tiles or use larger, thicker slabs to create your hearth in a single piece.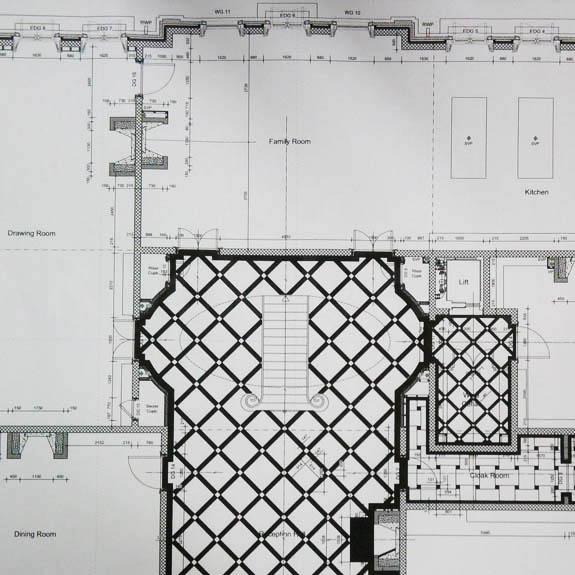 Drafting
Our highly skilled, knowledgeable staff are on hand to transform your ideas into reality. We can provide site surveying, templating and drafting for your project. We use state-of-the-art AutoCAD Software, specifically designed to deal with intricate 3D shapes and changes of level.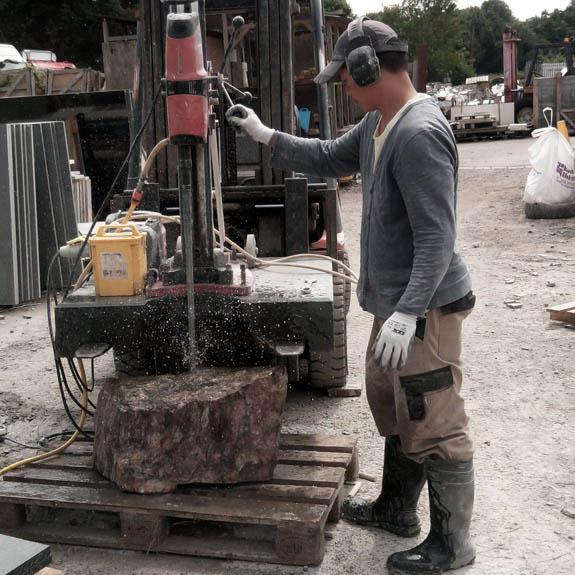 Stone Drilling
Our natural stone can be drilled to your specifications. Should you require a hole drilled into a natural stone monolith or a granite / sandstone sphere to create your desired water feature for example, we have the tools necessary to realise your requirements.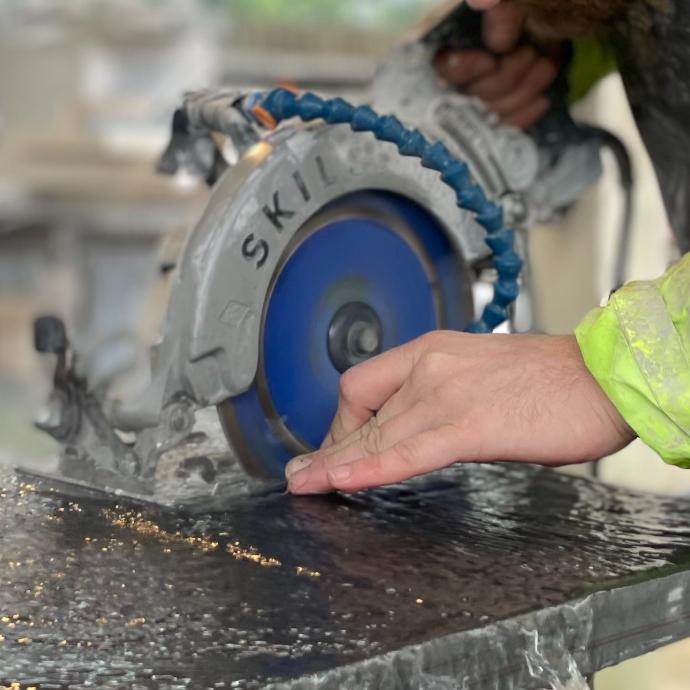 Stone Cutting & Shaping
We cut, and shape our natural stone slabs and tiles from stock to your required specifications. We also stock over-size, thick slabs for the purpose. On behalf of our customers, we have created pool and pond surrounds, stone benching, window sills, fire surrounds, hearths, outdoor fire pits, porches, internal and external stairs - the possibilities are endless.